Take a few hours to give back to your community by picking up trash around parks and streams in the Fox Valley area. This community-wide effort involves...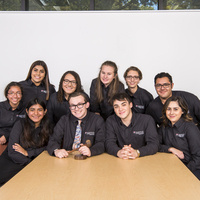 Join Student Senate at their meetings. Students, bring your ideas, thoughts, concerns and kudos and seek assistance from Student Senate. They are YOUR...
Take a moment to think about all of the empty bowls in the world. Join us at this event to fight hunger. Purchase a beautiful hand-crafted bowl created by...