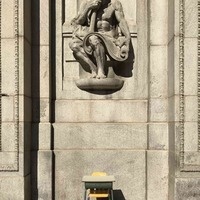 This art exhibition features artwork by Alberto Aguilar. Exhibit runs: Friday, October 19, 2018 – Saturday, February 23, 2019 Viewing hours: Monday –...
Waubonsee Community College hosts monthly faculty speaker events that allow faculty members to present on and discuss topics of their expertise. While free...
Looking for a job or an internship? More than 75 employers will be on campus looking to hire Waubonsee students! Students: Pre-registration will be open...